Products & Services
Welcome to AllStar Fuel, your go-to source for petroleum products and services! With over 70 years of experience in the industry, we have become a trusted distributor of some of the most reputable brands in the market such as Shell, Valero, Conoco, Delek, and Phillips66. Our comprehensive range of branded and unbranded products cater to a wide array of industries including agriculture, industrial, oilfield, commercial, aviation, and marine operations. Whether you are a large or small business, we have everything you need to fuel your operations and take them to new heights.
Take a moment to explore our Products and Services page to discover all that we have to offer. From premium fuels and lubricants to exceptional customer service and reliable delivery options, AllStar Fuel is your one-stop-shop for all your petroleum needs. With our industry-leading expertise and exceptional product quality, you can rest assured that you are getting the best of the best with AllStar Fuel. So, go ahead and browse our page, and see how we can help you achieve success in your business today!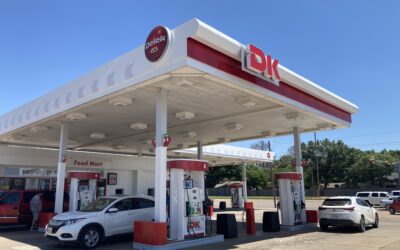 Allstar Fuel is your branded convenience store and fuel facility one-stop-shop! We bring decades of knowledge and know-how to the retail fuel business and can help you build a new store or improve your current business. Partnering with nationally recognized brands...
read more